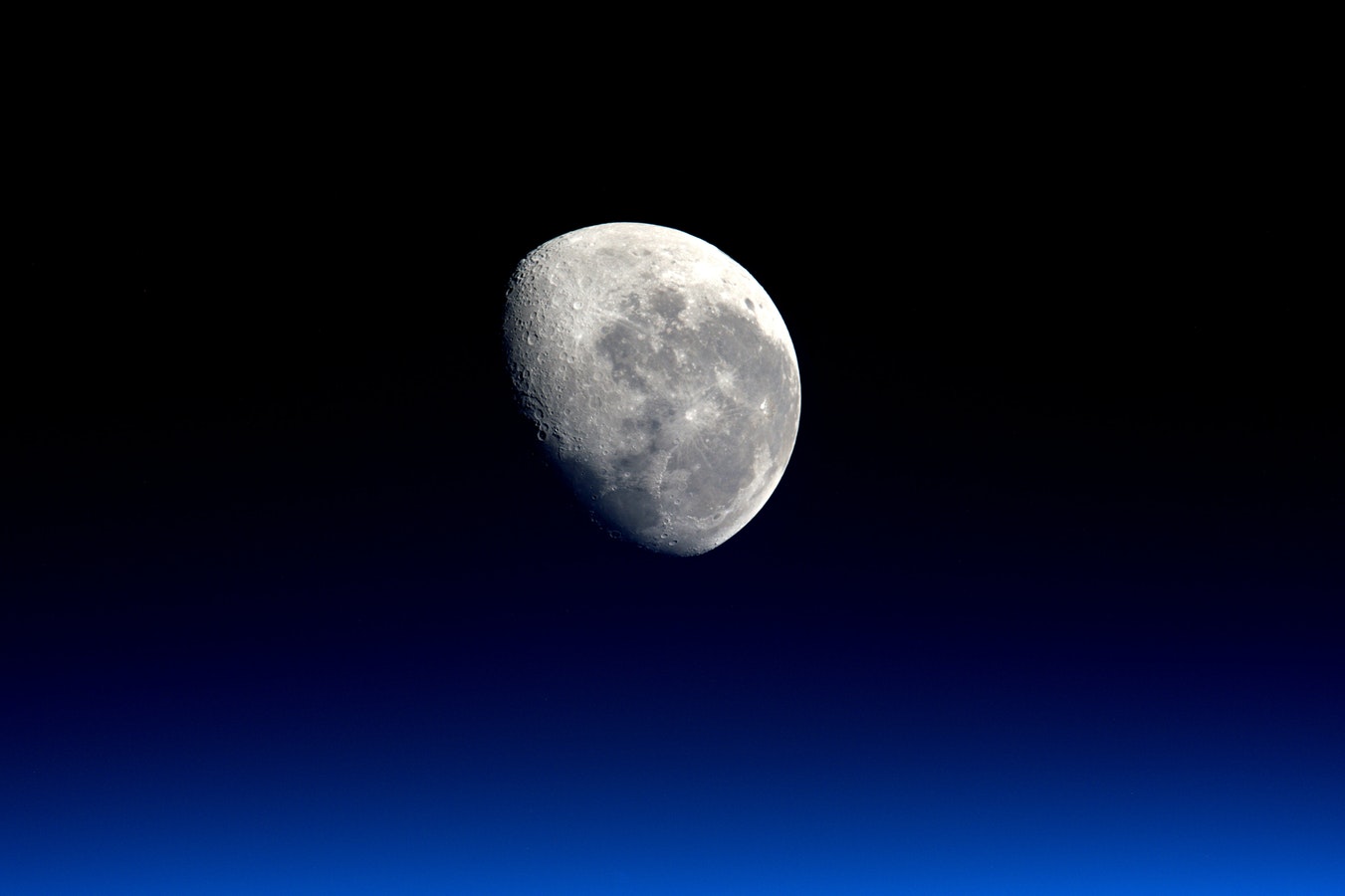 Calculating Lunar phase
based on your exact spot on Earth was something that sounded interesting to me.
This solution had multiple problems to solve.
Know where 'you', the Observer() are at on the Earth.
Find out current date and time.
Find out how many days are in the current month.
Determine what percent of illumination for each date.
Check out a demo LunarPhase.Info
Tech
There are the libraries to reference:
Here is the link to the Jupyter Notebook Lunar Phase Calculator
In [1]:

        

import

 

ephem


        

import

 

calendar


        

from

 

datetime

 

import

 

datetime



        

from

 

math

 

import

 

radians

 

as

 

rad

,

 

degrees

 

as

 

deg


        
In [2]:
# set month key variables


        

months

 

=

 

(

'January'

,

'February'

,

'March'

,

'April'

,

'May'

,

'June'

,

 

'July'

,

'August'

,

'September'

,

'October'

,

'November'

,

'December'

)


        

jan

=

0


        

feb

=

1


        

mar

=

2


        

apr

=

3


        

may

=

4


        

jun

=

5


        

jul

=

6


        

aug

=

7


        

sep

=

8


        

oct

=

9


        

nov

=

10


        

dec

=

11


        
In [3]:
# set year and month




now

 

=

 

datetime

.

today

()




#year = now.year # for current year




#month = now.month - 1 # for currnet month





year

=

2018




month

=

mar





#print(month)



In [4]:
# Find number of days per month of year




days_per_month

 

=

 

{}




dpm

 

=

 

days_per_month




for

 

i

 

in

 

range

(

0

,

12

):


    

k

 

=

 

months

[

i

]


    

v

 

=

 

monthrange

(

year

,

 

i

+

1

)


    

days_per_month

[

i

]

 

=

 

(

k

,

 

v

[

1

])




# print(months[month], year)



In [5]:
g

 

=

 

ephem

.

Observer

()




g

.

name

 

=

 

'Los Angeles'




g

.

lat

=

rad

(

34.0211

)




g

.

long

=

rad

(

-

118.3965

)





m

 

=

 

ephem

.

Moon

()




i

 

=

 

0




days

=

1




try

:


    

for

 

i

 

in

 

range

(

0

,

 

dpm

[

month

][

days

]):


            

g

.

date

 

=

 

date

(

year

,

month

+

1

,

 

i

+

1

)


            

g

.

date

 

-=

 

ephem

.

hour


            

m

.

compute

(

g

)


            

print

(

dpm

[

month

][

0

][:

3

],

i

+

1

,

 

year

,

"- "

 

"

%.1f

"

 

%

 

m

.

phase

)




except

 

ValueError

:


    

if

 

i

 

>

 

dpm

[

month

][

days

]:


        

i

 

-

 

1


        

print

(

'error'

)



Mar 1 2018 - 98.4
Mar 2 2018 - 100.0
Mar 3 2018 - 98.8
Mar 4 2018 - 95.2
Mar 5 2018 - 89.4
Mar 6 2018 - 82.1
Mar 7 2018 - 73.7
Mar 8 2018 - 64.5
Mar 9 2018 - 55.0
Mar 10 2018 - 45.5
Mar 11 2018 - 36.2
Mar 12 2018 - 27.5
Mar 13 2018 - 19.4
Mar 14 2018 - 12.4
Mar 15 2018 - 6.8
Mar 16 2018 - 2.7
Mar 17 2018 - 0.4
Mar 18 2018 - 0.3
Mar 19 2018 - 2.4
Mar 20 2018 - 6.7
Mar 21 2018 - 13.1
Mar 22 2018 - 21.5
Mar 23 2018 - 31.4
Mar 24 2018 - 42.3
Mar 25 2018 - 53.7
Mar 26 2018 - 64.9
Mar 27 2018 - 75.4
Mar 28 2018 - 84.6
Mar 29 2018 - 91.8
Mar 30 2018 - 96.9
Mar 31 2018 - 99.5